By Marielle Van Den Donk
"Once upon a time, there was a boy called Sven-Erik. He loved the outdoors. During the long, long summers you could find him climbing, hiking, riding his mountain bike, swimming and all the other cool stuff you can think of doing when enjoying nature. He always went to the same region, the same village even: Schmilka in Saxony, near the Czech border. How could he have known that years later, he would successfully turn Schmilka into an ecovillage?
Now a self-made businessman, Sven-Erik Hitzer made his dreams come true. And there are many more to come… Schmilka is like a fairytale. This lovely ecological village near the river Elbe is the first and maybe even the only one of its kind. It is also living proof that eco and luxury go well together. The lovely hotels and guest houses you'll find there each have their own character. The minute you arrive you will be mesmerised by the unique nature.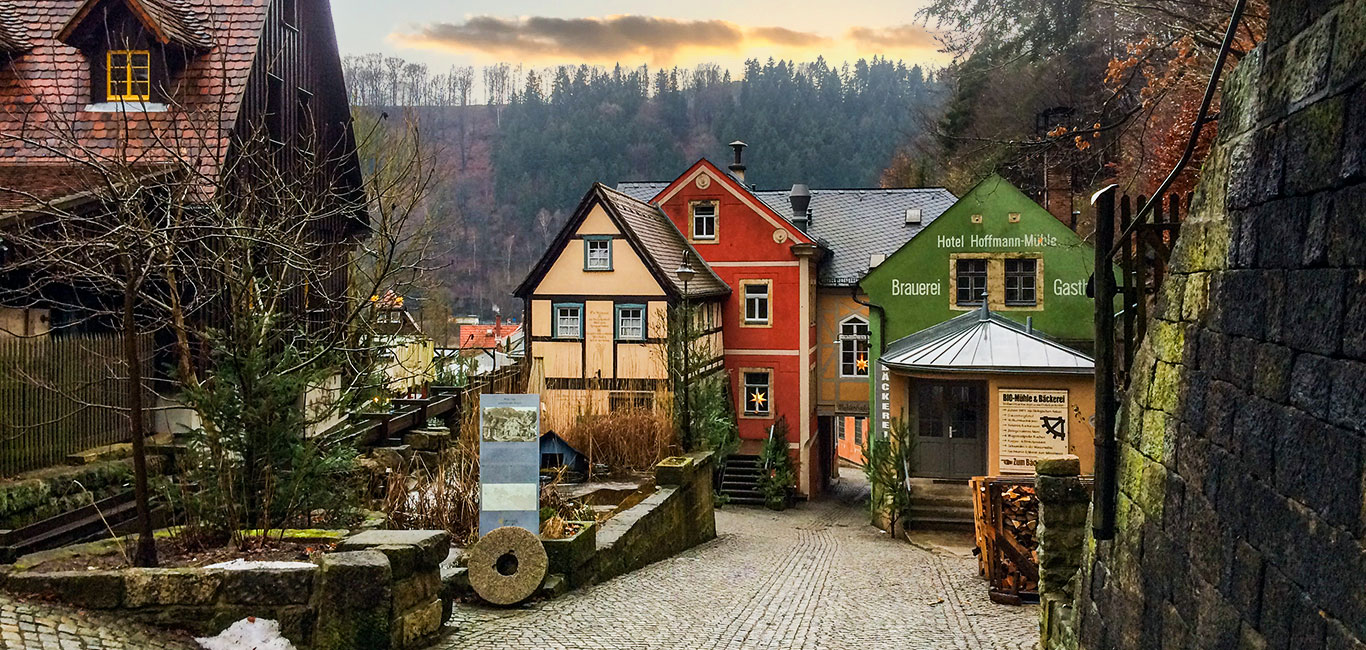 Like the Table Mountains surrounding Schmilka. They seem almost 'protective' of this sweet oasis. Green pastures that are perfect for a picnic. The river Elbe is where you can swim or go canoeing. If you want to go to the other side of the river, just take the small ferry. It will come when you ring the bell. On the other side, there is a small train station. Every half hour a train leaves for Bad Schandau, Dresden, Berlin… take your pick.
What's so special about Schmilka?
What makes Schmilka so special, is that it is not just one hotel that is eco, or one restaurant. No, the whole village is ecological. Every dish you eat or beverage you drink is made with bio ingredients. And, whenever possible, locally grown. The hotels and guesthouses were rebuilt according to strict standards. The walls are made of loam. The wooden floors are not chemically treated. There is no electro-smog and you sleep like a lamb on the natural latex mattresses. What's more: every room has a view.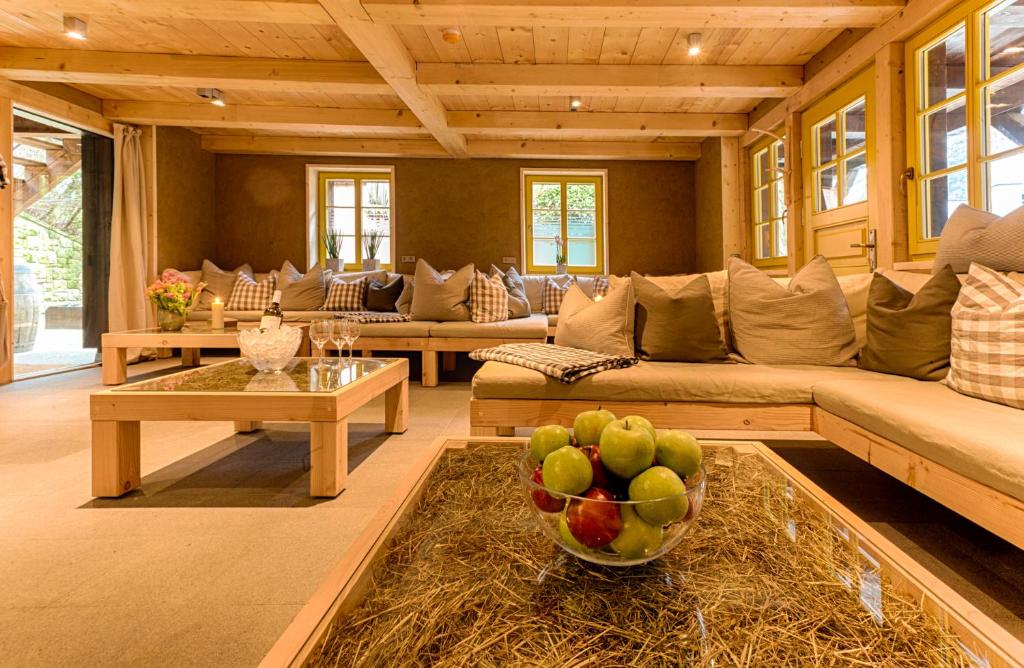 Whether you stay in the mill, Hotel Helvetia (the first bio hotel in the country) or one of the many guesthouses. My personal favourite is Villa Waldfrieden, a Bohemian boutique and design hotel. Travel the world in eight rooms, each decorated in the style of a specific country. With names like La Petite (France), Taj Mahal (India) or Safari (Africa). You get the picture. I got to stay in 'France', slept like a log and ate like a Queen in a beautiful garden, overlooking the Elbe.

In Schmilka you will get more than a room, you'll get a whole experience: bio-vital cuisine, health facilities and lots and lots of activities. But only if you want to. If you prefer to lie in the grass or read a book in a lounge chair, no worries you decide. But if you want to explore, enjoy the wellness facilities or 'take a hike' (no pun intended) it's also ok.
Just follow your nose

'If I could turn back time,' Cher sings. She should come to Schmilka. It will take you back in time with its traditionally timbered houses and the cobbled street. You will find a working watermill, built in 1665 and restored with love in 2007. The mill yields two bags of flour per day. No wheat is used and they bake like in the old days.
Bio-vital cuisine

Breakfast, lunch or dinner: you will taste the purity of the ingredients. Whether you are vegan, vegetarian or love your bio meat. Even people with a long list of allergies can enjoy a variety of meals. The cooks are highly trained in Ayurvedic cooking. The Ayurvedic kitchen is all about balance.
Picking out the organic ingredients is knowing what complements each other for digestion. 'Aint no mountain high enough!' The cooks will tackle any allergy.
You can stick to tea or go wild and have a bio beer. They actually brew the beer in the village itself, and, unsurprisingly, it is bio-certified.

You will always feel at home in summer or winter, spring or fall in this idyllic ecovillage. There is so much to see and do in the village itself, the surrounding nature and the nearby cities. However, I plan to go back in winter, because that is something exceptional. The whole town turns into a winter wonderland. You feel like a character in a Dickens play. The decorators beautifully decorate everything. They spread the spirit of the season and touch your heart.