By Alisha Qayyum
Uncover the forgotten treasures of Delhi's past as you wander through the enchanting Mehrauli Archaeological Park. With its stunning architectural marvels, this historical haven offers a glimpse into the city's rich heritage.
Mohammad Quli Khan's Tomb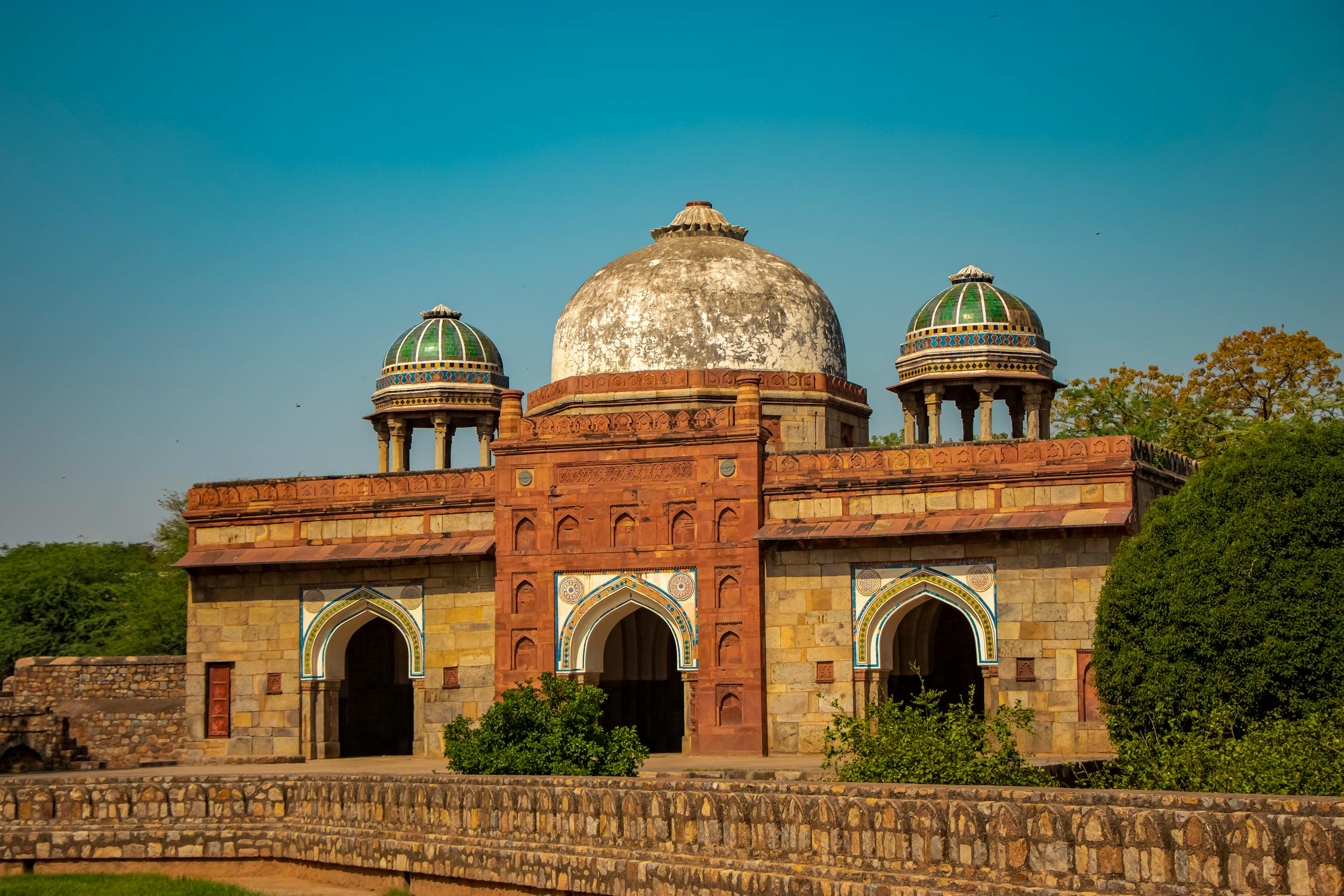 Preserving the Indian architecture of all centuries and dynasties, the Mehrauli Archaeological Park stands strong in Delhi today. A very uncommon entry leads to the lush green gardens and wide walkways covering about 200 acres. The place beautifully holds history belonging to the Khalji Dynasty, Lodhi Dynasty, Mughal Empire and even British Raj.
Pack your lunch, carry lots of water and get into this historic exploration on a fine day.
The Jamali Kamali Mosque and the Tomb of Jamali is the first piece of architecture you will see. It has a rather interesting story. Jamali also known as Jalal Khan was a Sufi saint and a poet. The identity of Kamali is still a mystery. Some say they were brothers, some say that Kamali was Jamali's wife and a book even describes that they both were homosexual partners. The tomb has ornamentations and painted plasters bearing an inscription composed by Jamali himself. This is not it, there are haunted stories associated with this tomb. People have heard eerie laughter and seen flashes of people in the evening. It is even believed that Jinns occupy the place.
Mosque and Tomb of Jamali Kamali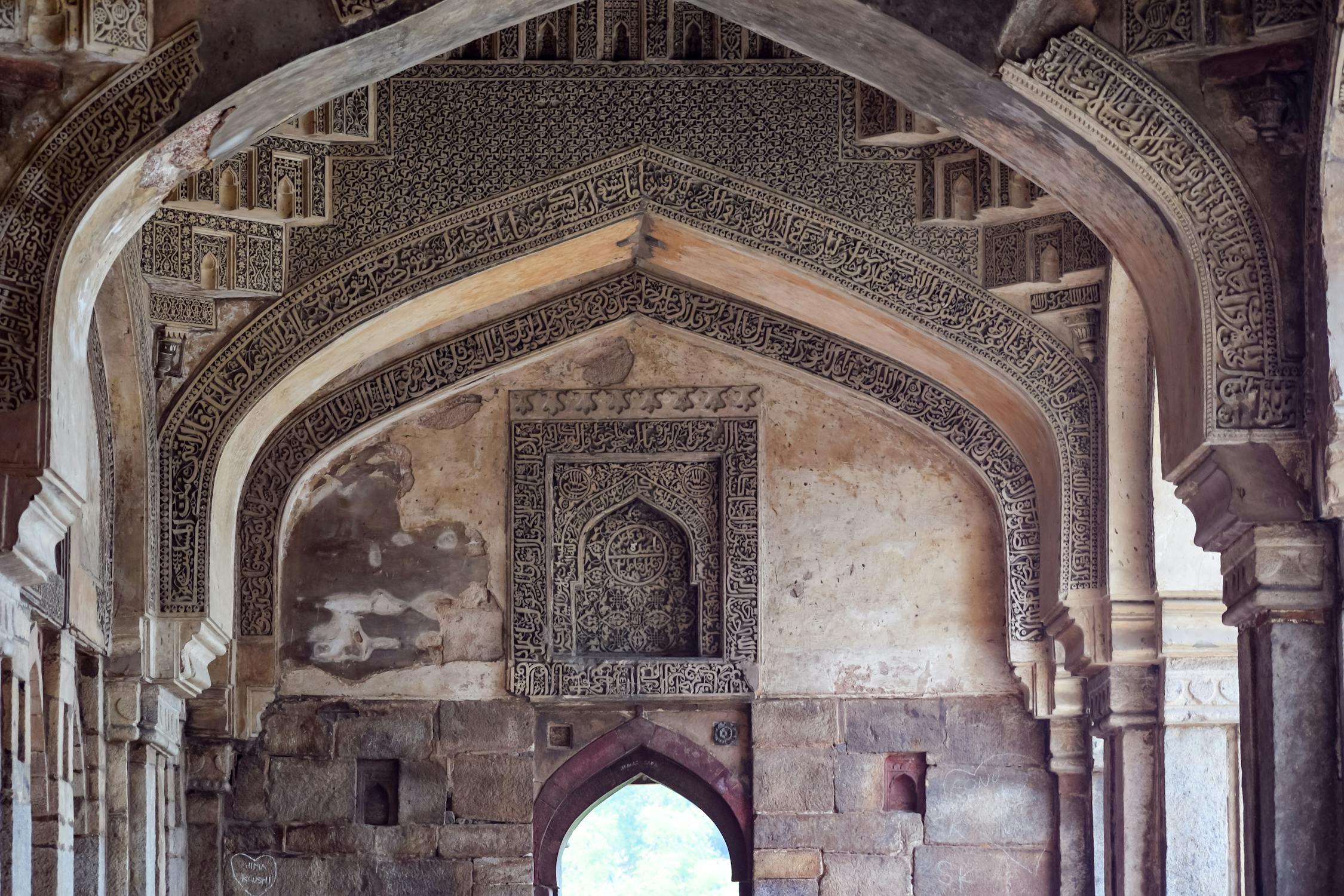 There are guiding rocks all around the place telling you where the Balban's Tomb, the Rose Garden, and Metcalfe's guest house Dilkhusha. You will notice only a few people hanging around besides the caretakers making it a peaceful place to spend your afternoon at.
A long walk beside the trees would lead you to Mohammad Quli Khan's Tomb, who was the first Nawab of Bengal. It is beautifully constructed with Indigo coloured designs under well-structured arches. A narrow door leads to the secretive staircase where you get a wide overview of the green belt of Mehrauli and the adjoining Qutub Minar.
Nearby is Quli Khan's Residential Enclosure including a special swimming pool for his family. The first floor gives a close view of Qutub Minar which the Nawab enjoyed in his time.
Slide into the sidewalks of Rajon Ki Baoli and Gandhak Ki Baoli. It remains cool in summer and warm in winter.
Rajon Ki Baoli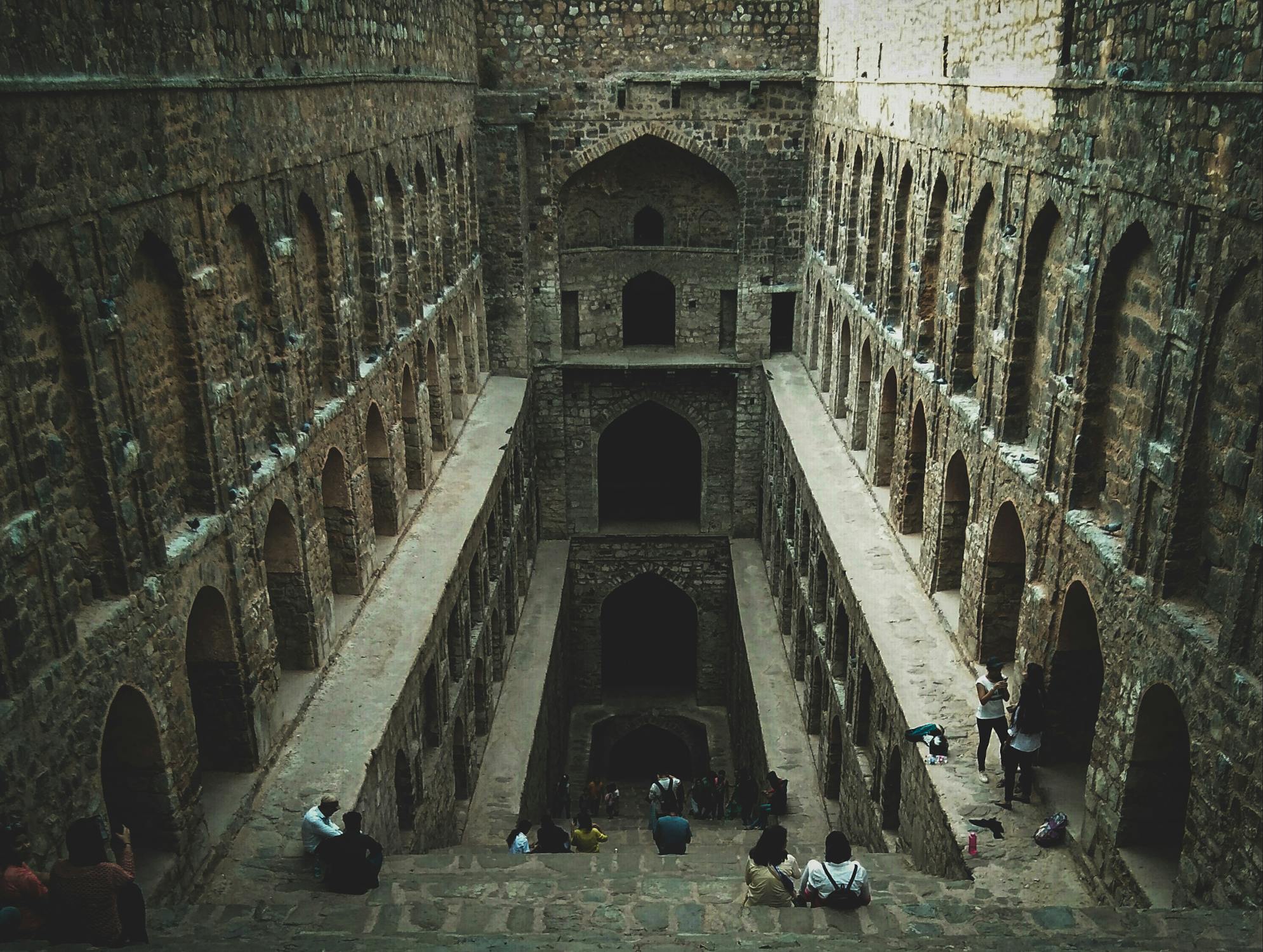 A few metres ahead of Rajon ki Baoli, exit the Park in the most unusual way. The Park dissolves into a residential area making way for a madrasa followed by a busy market area. This is the same market where Qutbuddin Bakhtiyar Kaki's Dargah is located. He was the disciple of Khwaja Moinuddin Chishti of Ajmer. Visit the Mehrauli Dargah and the Ajmer Sharif Dargah. End your one-day exploration of the forgotten Mehrauli by visiting the Dargah.
Latest Posts