1. Most stunning sight you've ever seen
I love sunsets…wouldn't be able to pick one. I have been blessed to see some of the most stunning sunsets in Ibiza, Bali, Johannesburg, Koh Chang, Sabah, Colombo, and Srinagar (Dal Lake) in India.
2. Most underrated travel destination
There are many, but since i lived in Andhra Pradesh during the pandemic, I realised no one really talks about its hidden gems. The state is home to fantastic art, culture, nature and great food and still no one goes there for a holiday.

3. Aisle or window? Why?
Window seat. I love to capture the different shades of the sky and the sun at different times of the day. It is so much fun to watch the cottony clouds in the sky. But I happily offer my window seat to those who are more excited to make use of it, especially the first-time flyers.
4. One memorable meal you experienced on a journey
I love to indulge in local food. In the last two years, I have taken a liking for Andhra food as I experienced it on my trips to Vijayawada.

5. A hair-raising moment from your travels
I am not sure if there exists a knocking bird but I remember staying in one of the properties outside Chitwan National Park and I kept hearing a knocking sound on my door, every few minutes for the whole night. It was pitch dark outside. The rooms were away from each other. I was scared to open the door. And I couldn't close my eyes for the whole night.
6. One place you'll probably never go back to, and why
I like revisiting places because I feel you get to see a place differently every time. I wouldn't go to places that are overhyped because there is so much more to see.
7. A smart trick or tip you've learned as an avid traveller
Read blogs and research well. They are very handy in discovering offbeat experiences. Whenever I am planning a trip, I read a lot of local blogs.
8. One travel mistake you'll never make again
Don't misplace the stamped arrival card when it is asked to be kept safely. (In some countries)
9. One country that surprised you in the most amazing way—and why?
I have two favourites, Norway and Oman. Both surprised me in their unique ways. I loved Norway for its incredible scenery, surreal fjords, museums, snow forests, and more. Oman surprised me because it has maintained its nature and authenticity. It is in no race to build huge buildings and it has gorgeous water all around.
10. What's the first thing you look for in a hotel room?
Clean linen and swanky washrooms are the first two things that I look for in a hotel room.
11. Phone or camera?
I use a camera for pictures that I use for my print articles. For moments on the go, the phone of course. For food photos also, the phone works best. With advancing technology, the gap between the two tools is closing fast.
12. The longest road trip you've ever taken
Four days of road trip in and around Cape Town to make the most of it.
13. Your favourite airport (and why)
Singapore airport. I love flowers and Singapore airport has interesting gardens.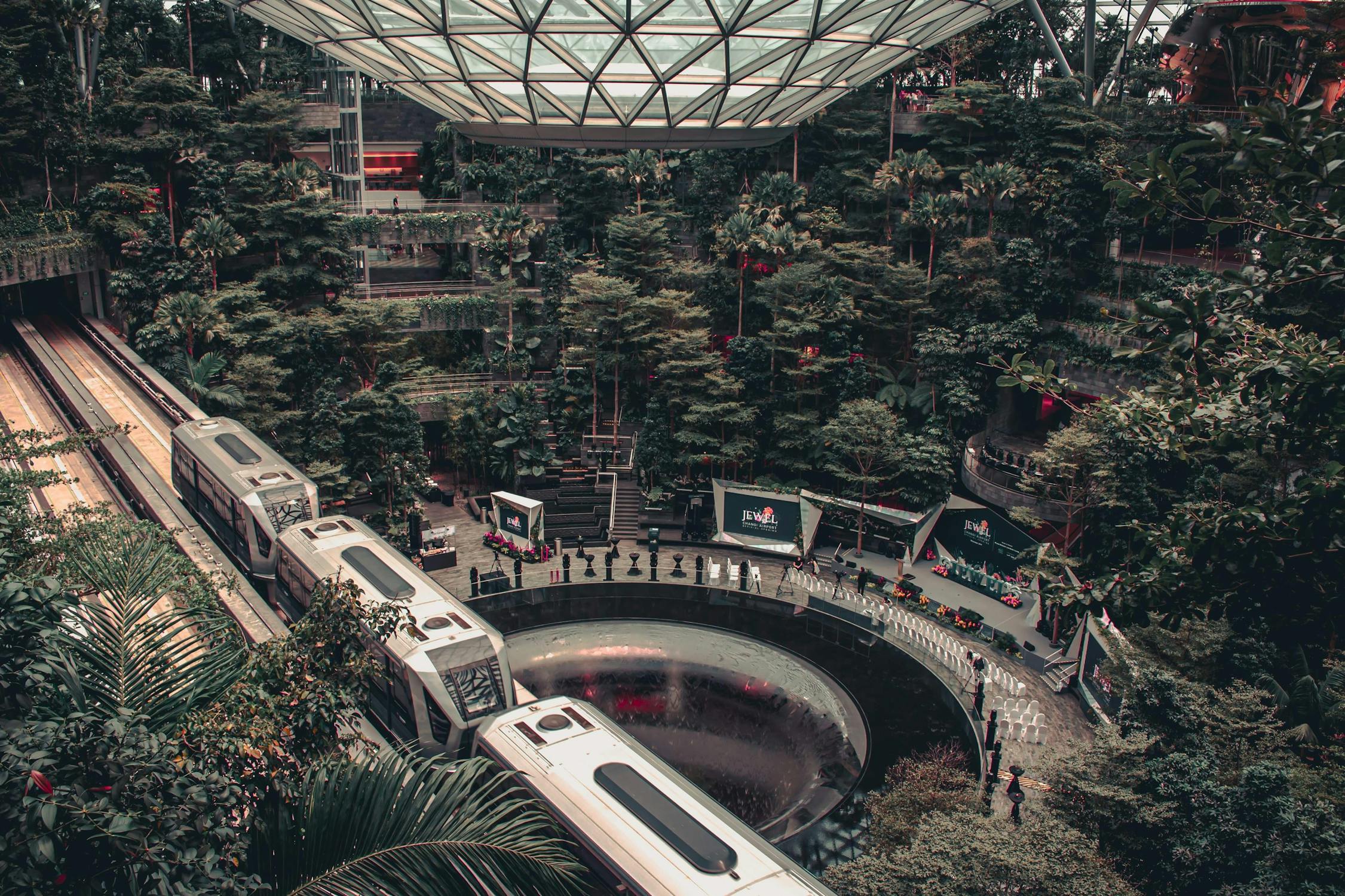 14. Your pick of the most stylish city in the world
Vienna and Paris
15. And one with the most amazing street art
I loved Berlin for its unending and amazing street art but Brussels needs a very special mention. The comic characters-themed street art is one of its kind, only in Brussels in Belgium.
16. One travel facility you wish we had in India
Better logistics, especially transportation and connectivity.
17. The most interesting thing you've brought back from your travels
I love to pick earrings from different places around the world.
18. One gift from India you like taking for your friends abroad
Suit pieces made from Indian textiles, especially works like Kalamkari and Warli art.
19. One traveller or travel blogger who inspires you
I like the works of many travel bloggers and content creators. In fact, I learn from each of them. Each one has a unique style and take. But, yes, I do like how Shivya Nath pens down her experiences.
20: What three words would you use to describe yourself as a traveller
Open-minded. Excited. Observant.
21. Advice to aspiring travel bloggers
One must blog for the love of telling stories and not for free perks. Write your personal experience and tell us what you felt like and not what may be trending or what everyone is writing.
Besides having earned her place among India's top travel bloggers, Manjulika Pramod is an engineer, author and freshly minted entrepreneur. She has a deep love for street art and a passion for sustainable craft.