Sweet Vienna! Viennese cuisine is famous and much loved for its variety of finest pastries, cakes, strudels, pralines and bonbons. If you're looking for something special to take home, really one is spoilt for choice … May I help you? Well, my favourite gifts are Sacher Torte, Mannerschnitten and Wiener Zuckerl.
I am Nina Wildzeisz-Rezner, and I run a guest house in the heart of Vienna City. I am Travel Secrets magazine's Austria Correspondent. Here is a guide for you to explore sweet treats in Vienna!
My Secret
Sacher Torte
The Sacher Torte is the most famous cake in Vienna. If you like to impress your mother bring home the original which you only can buy at the legendary Hotel Sacher behind the Vienna State Opera. One of the sweet treats in Vienna, the fluffy chocolate cake with apricot jam and chocolate glaze is sold in an attractive wooden box. The smallest size costs €23.30.
Mannerschnitten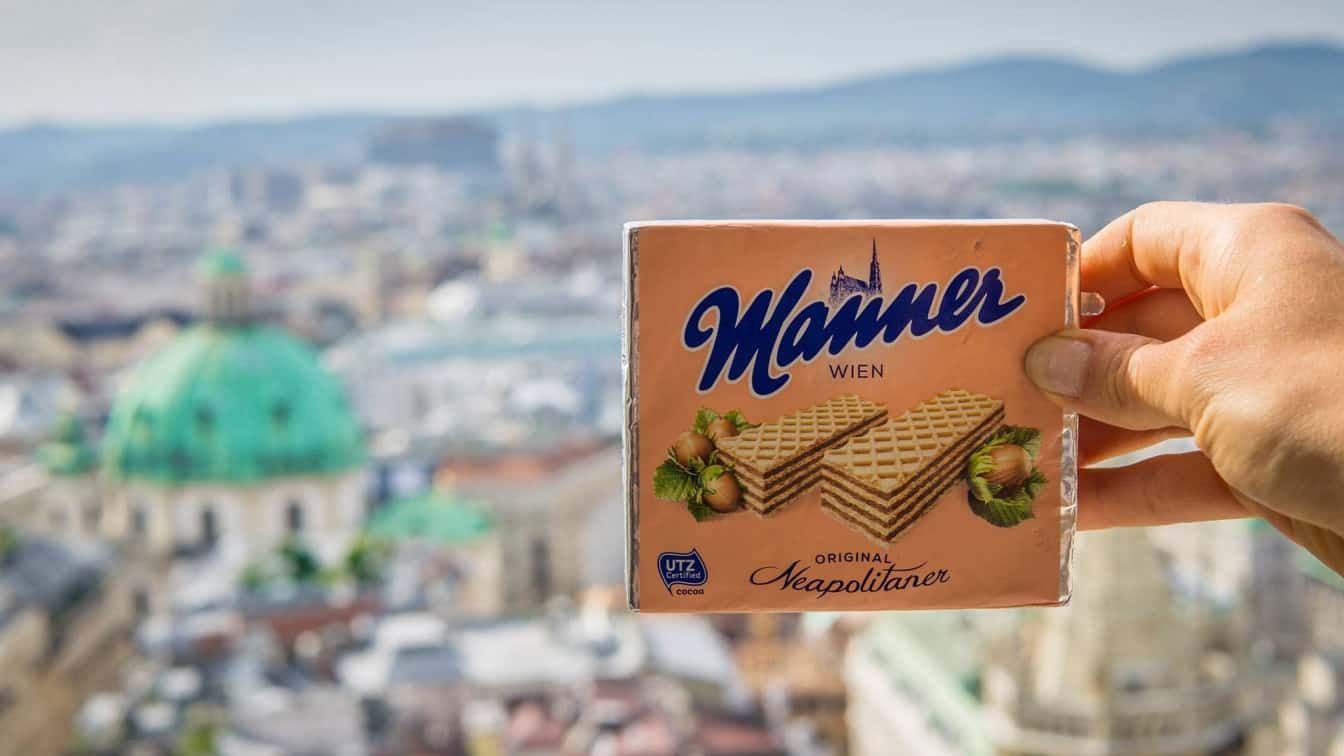 Everybody in Vienna knows this little, cheap and well-packed sweet snack! Mannerschnitten is legendary nougat waffles in a pink foil bearing the silhouette of St. Stephen's Cathedral, Vienna´s most famous sight. You find a Manner sweet shop right opposite the cathedral itself. But you also get waffles in every supermarket.
Wiener Zuckerl
Wiener Zuckerl translated means "Viennese Candies". You will not only love the taste of these classic Austrian fruit candies, you will surely also like their vintage-style packaging. You get them in every supermarket.
Indulging in Vienna's sweet treats is not just about satisfying your taste buds; it's also an opportunity to immerse yourself in the city's culinary traditions. Attention to detail and commitment to quality is what Viennese cuisine is known for. Every bite of these sweet delicacies gives you a moment to savour!
Explore the captivating sights of Vienna and treat yourself to these mouthwatering delights. Take home a taste of Vienna's sweetness!
Latest Posts