Some of the current trends in restaurants:
Indian fusion food. People want something beyond the regular biryani and tandoori chicken. That's why, restaurants such as Indian Accent, Bombay Canteen, Soda Bottle Openerwala, and Farzi Cafe are doing well.
Favorite restaurants in the city:
Indian Accent and Diva Café at the Italian Cultural Centre.

A Must-Read Book for Food Lovers:
1000 restaurants You Must Experience Before You Die. I like it for the range of cuisines and types of restaurants that it covers, from high-end experiences to roadside food.

Favourite Meal Memory:
KU DE TA is a beachfront restaurant and bar in Seminyak, Bali. We started the evening early, just hanging out and swimming. Watched a brilliant sunset. The weather was great and the vibe utterly romantic. To cap it all, the food was absolutely amazing. It was more than a memorable meal; I'd say it was the perfect vacation evening experience.

My pick for city meetings:
Starbucks and Coffee Bean. They have good service, are well designed and have good coffee. I like how Starbucks has innovated with its ambience in India using local materials and people. Their chalkboard specials on panels gives a homely feel. In the QSR space, some brands do their menu boards well – Carl's Jr. and Burger king.
Chefs I like:
In India, Ritu Dalmia and Manish Mehrotra. Abroad: Wolfgang Puck and Gaggan Anand.

One Offbeat Restaurant I'd Recommend:
A cave hotel in Cappadocia, Turkey. It had a lovely outdoor bar on a balcony. the music was soft, the view was beautiful and yes the food was delicious. I also loved Gusto's Pizza in Florence, Italy. Basic interiors with the large pizza-making area being the "hero". Great buzz with amazing thin-crust pizzas and always packed! I must also recommend the Turkish Philharmonic Orchestra live: it was an incredible travel experience in Cappadocia. The show was set against the sand and sky and was lit up magnificently. It's unique and unforgettable.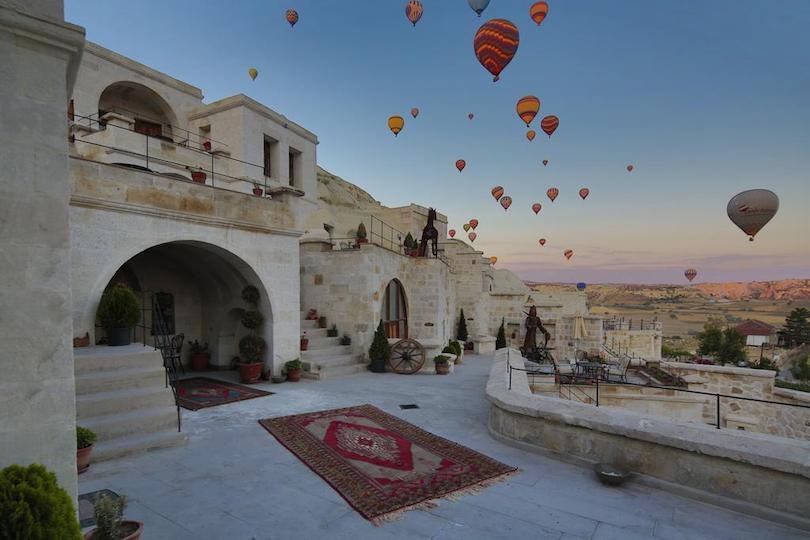 If I had to be locked up in one world city for a year
it would be a toss-up between Rome and Istanbul. Both boast an abundance of culture, art and architecture, with great food for good measure.

My coffee secret:
Di Bella, Mumbai. Hands down the best coffee!
We source travel secrets from the greatest minds, and we do it just for you! Click here to know more such interesting secrets coming from the absolute best.
Latest Posts :