Any time of the year is a nice time to go to Nice, France. But it's truly magical if you're there for the annual carnival. The month is February, and there is still a nip in the air. The waters of the Mediterranean gleam like blue gel, slowly warming up to the bright yellow sun. The first glimpse of Nice from the plane has us by the heart. And though we've seen photos of the world's biggest carnivals in magazines and on TV, nothing quite prepares us for the giant spectacle about to unfold.
It is still early in the day, but the streets are agog with excitement. As far as the eye can see, there are people…lining up like bees drawn to the exuberant flower parade rolling slowly in. We're standing on the Promenade des Anglais, the arterial seafront stretch that defines Nice. Floating on the most beautiful floral arrangements, characters dressed in extravagant costumes launch public mimosas, gerberas, and lilies …They fall on us like confetti, and at that moment, we feel the heartbeat of the city.
Come evening, and the annual carnival grows even more intense. All of Nice gathers to watch the grand spectacle of the parade. All tanks are lit, designed according to the theme, about 50 "big heads" in cardboard, more than a hundred pieces of animation and real satellite tanks.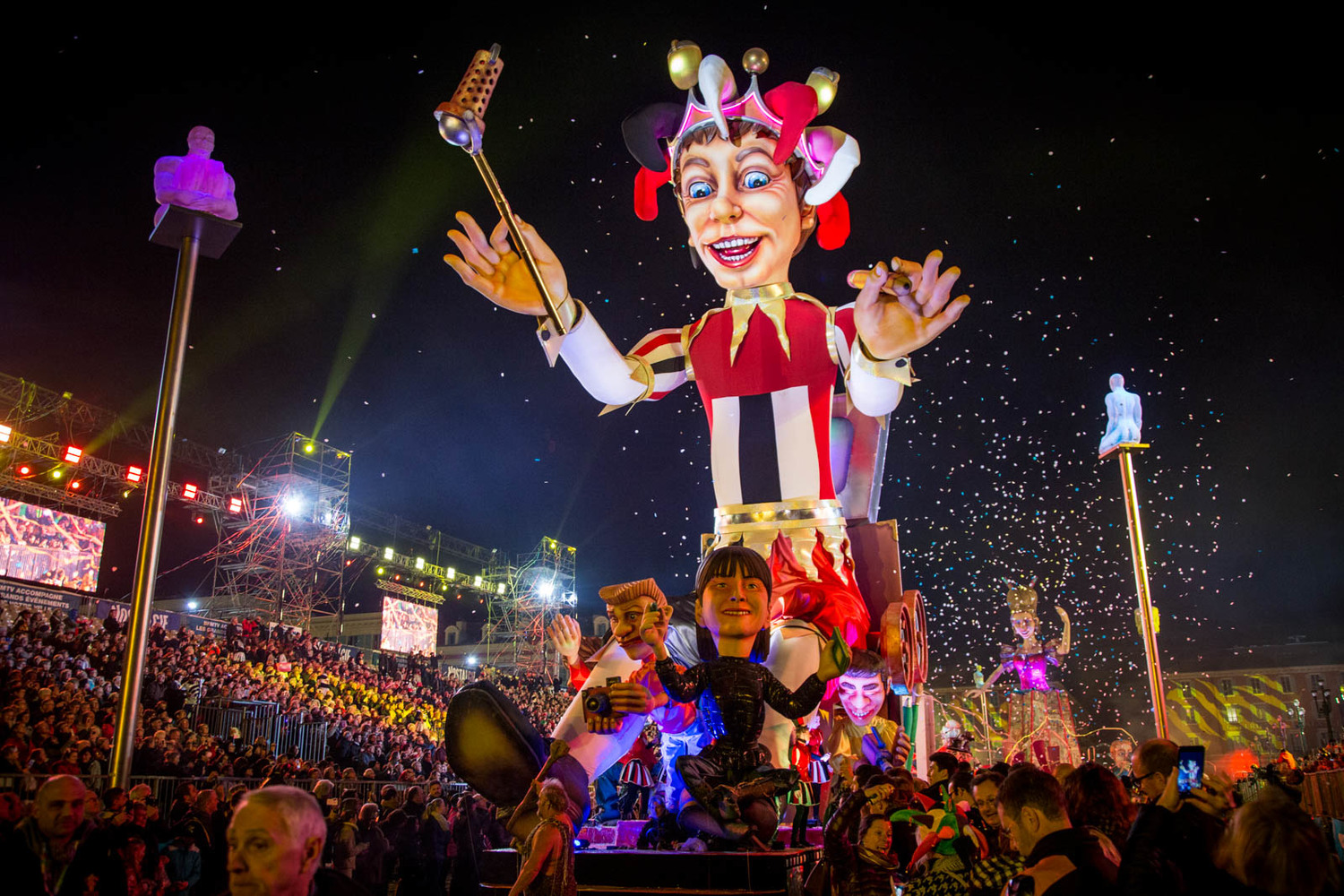 It is among the most colourful, vivid events we have ever witnessed. The magical blend of street arts and music groups from around the world illustrates the meaning of "joie de vivre."
Be there. It's Nice!
From our archives, the carnival is held every year, with fresh gusto. We were hosted in France by Atout France.