The Andaman Islands are sure to give you the honeymoon of your dreams, with its gorgeous beaches and serene atmosphere. It is perfect for a getaway with your special someone.
Radhanagar Beach
Radhanagar Beach is one of the most popular honeymoon destinations on the Andaman Islands because of Its crystal-clear, blue water and white sand making it the perfect getaway. This beach has some of the most picturesque sunsets in all of India. It is the ideal location for couples to celebrate their love while listening to the waves and taking a sunset stroll. A fun fact is that back in 2004, Time magazine voted Radhanagar Beach as Asia's best beach.
Baratang Island
Baratang Island is located about 100km away from the capital city of Port Blair, making it the perfect offbeat destination to explore. The island has stunning mangrove caves and a great view of the tropical forests. Plus: rare limestone caves and mud volcanoes.
Wandur National Park
Wandur National Park is home to the most beautiful marine wildlife and some of the rarest corals in the world. This national park spreads over 12 islands and is perfect for those who love the ocean. Treat your better half to a snorkeling, scuba diving, or glass bottom boat ride experience at this national park.
Corbyn's Cove Beach
Corbyn's Cove Beach is the nearest beach to Port Blair, which is why it is well loved by locals and tourists alike. This beach enjoys a very romantic setting, with its backdrop of coconut trees and its blue waters. Make sure you don't miss out on the water sports and stunning views, perfect for the dreamiest photos.
Havelock Island
Havelock Island is home to one of the world's richest coral reef systems and is perfect for Sea walking and Mangrove Kayaking. The local food served all over the island is some of Andaman's best and a definite must try..
Chidiya Tapu
Located about 25km away from Port Blair, Chidiya Tapu or 'Bird Island' as it is lovingly called is a small village surrounded by lush mangroves. It is the perfect spot for an evening picnic on the beach and for bird watching.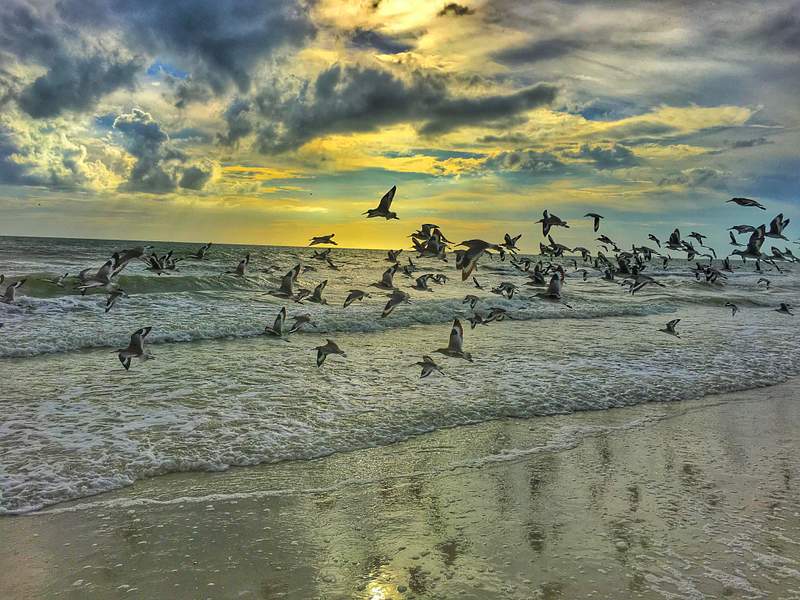 Fact File:
Location: A group of islands in the Bay of Bengal located between India and Myanmar
How to Reach: Veer Savarkar International Airport in Port Blair
Official Language: Bengali, Hindi, Tamil, Nicobarese, and English
Food & Drink: The islands are known for their fresh seafood delicacies. There is lot of Thai, Burmese, and South Indian influence on the cuisine of the Andaman Islands.